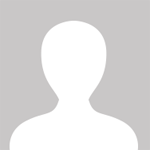 Loch Lomond Rowing Club
Welcome to Loch Lomond Rowing Club (LLRC)!
We are a small but ambitious rowing club on the bonnie banks of Loch Lomond.
Here at LLRC, we have junior, adult and veteran members, the youngest being 12 and oldest being over 60. We welcome all abilities and skills, whether you are a complete beginner, have rowed before or would like to join our coaching team.
The club offers regular coaching sessions for all age groups and abilities on weekdays and weekends. Members have the opportunity to row from 06:00 – 21:00, allowing you to fit rowing around work and family commitments.
Rowing is an excellent sport for keeping fit using all muscle groups and encouraging all members to become involved in a team sport. It also improves mental health and well-being from being out on the Loch, connecting with nature and fellow rowers.
The club welcomes anyone who would like to learn how to row. If you would like to place your name on the waiting list for the next 'Row Start' course, please contact
Other, Young People (12-25), Local Community
Sports/Outdoor Activities, Fundraising, Community/Economic Development, Committee Work