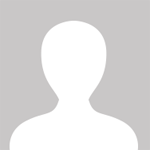 Developing Community Transport in West Dunbartonshire
I am a new Communities Project Worker, who recently started working across West Dunbartonshire to help look at developing Community Transport services. Community Transport is generally transport developed by local people which is provided on a not-for-profit basis by a charity in direct response to the needs local communities.
Services are provided to address the needs of people who have a disability, are less mobile, socially isolated or experience barriers in using public transport.
Part of my role is to recruit people to help develop the charity including trustees and volunteer drivers.
I would be interested in finding out if there is anyone that could spare 2 or 3 hours a week to help a local charity that provide a community bus service.
Anyone interested, or wanting more information, can please contact me on on 01389 737535 or brian.mcquillan@west-dunbarton.gov.uk
Young People (12-25), Women's Groups, Sensory Impairment, Refugees/Asylum Seekers, Physical Disability, Museums/Galleries/Heritage, Men's Groups, Mental Health, Local Community, Learning Disabilities, Health/Hospitals/Hospices, Ethnic Minorities, Elderly, Drugs/Alcohol, Children (0-11), Carers
Trustee/Board Member, Driving/Escorting, Community/Economic Development, Committee Work, Admin/Office Work
Message us
Report us
0